Quality Management System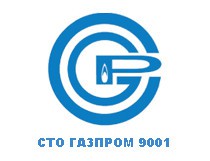 «Pipeline Coating and Technologies» LLC presents itself as a company, whose one of the most primary focus is manufacture of safe, quality and reliable products meeting the highest requirements of the customers.
Taking into consideration the kind of business in which our company is engaged, the above mentioned criteria are the basis for production activities at each of production stage.
With the purpose of being able to maintain the required level of performance target and its continuous improvement, a Quality Management System has been implemented in production.
Quality System of the company assures that all business processes are running properly, monitored by company management and meet the required target.
This said, it should be noted that our objective is not to control each unit of production as done at many factories functioning «in the old way», but to prevent any possible faults and operating errors that lead to loss of production process efficiency or have adverse effects on quality of manufactured products.
Particularly, in order to reach the mentioned objectives and therefore meet the requirements of various existing and potential customers, we have set a goal of implementing and maintaining proper functioning of several standards:
— ISO 9001:2008, GOST ISO 9001-2011;
— Gazprom Company Standard 9001;
— API Spec Q1 / API Spec Q2 (Industry orientated standards API Spec Q1 / API Spec Q2 include (in addition to requirements of ISO 9001:2008 international standard) specific requirements related to oil and gas industry,
successful certification to which is a conclusive evidence of production process efficiency and substantiality of the company as a reliable supplier of high quality products.